Golf Fitness Group Series
WHEN: Sunday's 9:30-10:30am
WHAT: TPI Exercises; Light workout with bands, stretching, balance pods, etc. Exercises that improve flexibility, stability and strength for better golf movement. Exercises for all levels, ages and abilities!
WHERE: Blackhawk CC, (Oronoque CC) Upstairs in Ballroom
COST: $25pp (cash, check or cc)
*Each person is encouraged to bring their own workout matt. If you do not have one, I do have a few that you may borrow.
Golf Fitness Classes at OCC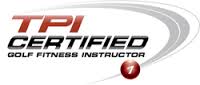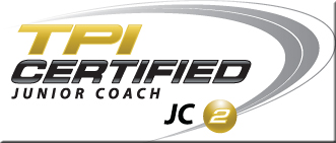 The actual "Golf Fitness" 1-hour class at OCC will incorporate different muscles and movement each week with light stretching, balance and strength work in a circuit-style group setting. The class will be a relaxed, fun atmosphere encouraging healthy movements that you can take home and do anytime, all season long. Each person may find a particular set of exercises that they need more than others. The best thing is that you can create your own routine to improve throughout the year!
•Flexibility training (Hip Mobility & Shoulder Turn)
•Strength training (Arms, Shoulders, Wrists, Back & Core)
•Balance training (Weight Transfer & Set Up)
•Stabilization training (Muscle Memory & Power Development)
At JLGolf, I work towards helping clients improve their golf in many areas. Swing mechanics, psychology, course management and golf fitness are all areas that can be addressed to improve your overall game! On the fitness side, I can help you assess where your strengths & weaknesses are in relation to your golf muscles with a TPI Golf Screen and corresponding exercises.
The "TPI Screening Process" takes less than 15 minutes and is an additional charge. *If you'd like to go through the screening process, please inform Jordan and arrive 30 minutes early to class. Once the screening is done, we will have basic knowledge of where you can improve to protect your body from injury, gain stability, balance and strength. When your muscles are stronger they will protect your joints from all the pressure of the golf swing. Having strength & flexibility in your lower body, core, and upper body protects your body to keep you on the course longer enjoying the game with less pain!