Club Fit Pricing at JLGolf Studio:
Irons Fitting (45min-1 hour) - $80

Driver/Wood Fitting (45min-1 hour) - $80

Wedge Fitting/Distance Gapping (45min-1 hour) - $80

Putter Fitting (30-45min) - $65

Complete Golf Bag (2-2.5 Hours) - $200
Following the club fit session, Jordan will send you her recommendations based on the information attained during the fit. If you wanted to place an order for golf clubs, all orders for golf clubs will be placed and ordered through Oronoque CC golf shop at the member rate.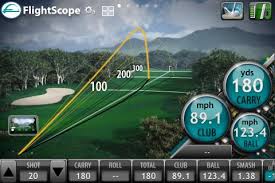 Additional FlightScope Options
Combine test: $50

Learn Your Yardages: $80
Club Fitting Technology at JLGolf Studio:
FlightScope® is an ideal tool for custom club fitting. It provides accurate ball flight and club travel information – unlike most other instruments on the market, which only offer launch data. To optimize shaft selection, the Acceleration Profile provided by FlightScope makes it easy to determine when players are fitted with the correct shaft for their specific swing and loading of the shaft during the swing. The Acceleration Profile measured by FlightScope provides an instantaneous measure of the quality of the golf shaft fit for the player being tested. Accurate club and ball speeds, shot shape, launch angles, carry distance and spin rates comprise the dataset required in order to perform a custom fitting procedure.
FlightScope® offers fantastic club fitting software for instructors. It can help the new golfer to learn and memorize what works best with ball tracking and club fitting software. FlightScope allows golfers to analyze and understand the different strengths and weaknesses of clubs for various distances and angles. Custom club fitting software and analysis tools provide valuable information to improve any golfer's game.