Download Registration Form
Click here to download the full PDF file.
"Lil" Golfers Clinics
Age 4-6 Beginners Golf Clinic Series Get your youngest going in the sport of golf! Come on out to this 3-clinic series to give them a chance to learn some basics and have a good time! No golf clubs needed, equipment provided.
"Lil" Golfers Beginner Golf
Get Started with Golf Young!!
Golf is a game that you can play throughout your lifetime. Most golfers will admit that it is much easier to learn the game at a young age. It's one sport that you get better as you age and mature. At JLGolf, our goal is to make sure golf is FUN early on while they also learn the basic fundamentals of the game. We use SNAG (Starting New At Golf) equipment for the newest golfers (children and adults) for the first couple of sessions and we move them in to junior golf clubs and real golf balls as they are ready. Being able to use modified equipment and golf balls allows the learning process to occur and the young golfer sees the ball flying in the air immediately and the correct form is ingrained. The results of the SNAG equipment is amazing to witness!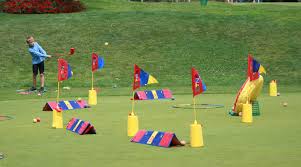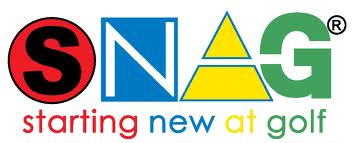 Kids begin to love the game and really have fun in the process. We start as young as age 4 in our "Lil Golfers" clinics or individual lessons and then age 6 for the regular junior clinic series. They will learn some basics of putting, chipping, full swings with irons and woods, terminology, basic rules and etiquette. There is an 'obstacle' course section of the 'Lil Golfers Clinics to help create athletic movements, mobility and FUN!
Take a look at some of the options available for your junior golfer and see which one works for them to get started ASAP!
Spring 'Lil Golfers Clinic Series
WHEN: May 7th, May 21st & June 4th (Sunday's)
TIME: 2:30-3:45pm
WHERE: Oronoque CC, Stratford, CT
*for all programs, book online or email jordanlintzgolf@gmail.com
Junior Golf Equipment:
* "SNAG" golf equipment will be used for almost all of the 'Lil Golfers Clinic Series. This helps promote proper form, understanding and is FUN!
*clubs available for those not ready to purchase a set of their own. When you're ready, I recommend US Kids Golf Equipment. Go to https://www.uskidsgolf.com/shop/