Golf Fitness Group Series
WHEN: Saturday's at 10am, starting January 20th
WHAT: TPI Screening (session 1); Light workout with bands, stretching, balance pods, etc.
TIME: 10am-11am
WHERE: Oronoque CC Ballroom
COST: $25pp (cash, check or cc)
Golf Fitness Class Signup
10am Golf Fitness Class Dates:
January 20th
February 3rd
February 17th
Golf Fitness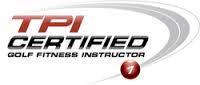 At JLGolf, I work towards helping clients improve their golf in many areas. Swing mechanics, psychology, course management and golf fitness are all areas that can be addressed to improve your overall game! On the fitness side, I can help you assess where your strengths & weaknesses are in relation to your golf muscles with a TPI Golf Screen.
The actual screening process takes less than 15 minutes. Once the screening is done, we will have basic knowledge of where you can improve to protect your body from injury, gain stability, balance and strength. When your muscles are stronger they will protect your joints from all the pressure of the golf swing. Having strength & flexibility in your lower body, core, and upper body protects your body to keep you on the course longer enjoying the game with less pain!